Give the Gift of Health!
Call us to order – 801-456-9898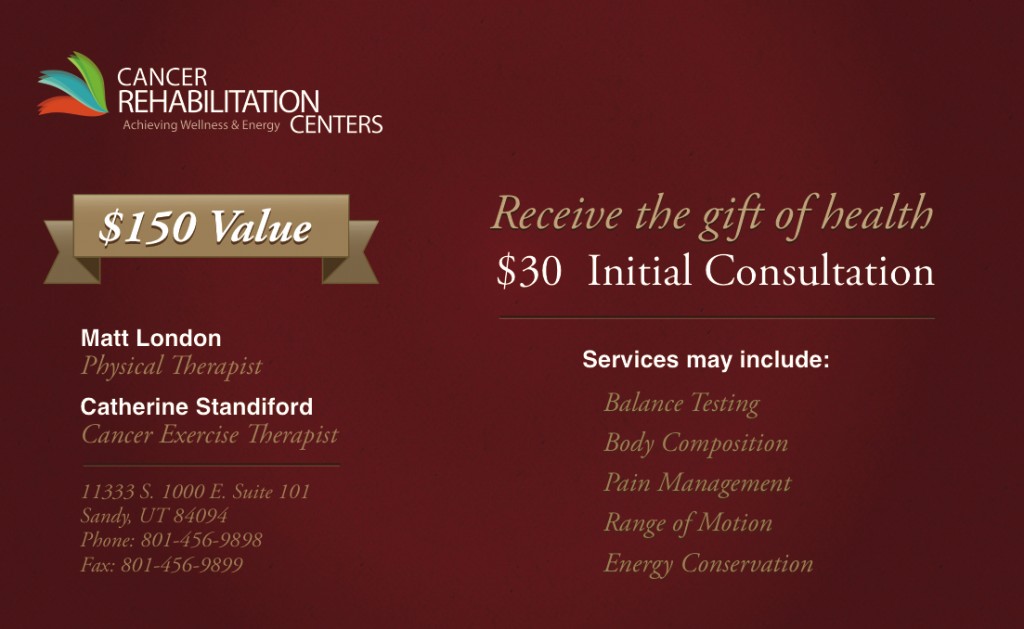 [moover id="1″]
An exercise rehabilitation program during treatment can significantly improve your quality of life.  Working with trained cancer rehab therapists is vital.  Your program will be customized to address your specific cancer type and needs.
Testimonials
   Patti A. Four year Ovarian cancer survivor
Upon joining this program you will receive the guidance you need, whatever your current level of fitness.
   Becky S. 5 year Breast cancer survivor
No other program has someone with the training and specific skills needed to help people undergoing, living with and surviving cancer."
Your Cancer Exercise Therapists
 Catherine Standiford, Exercise Physiologist
I am committed to cancer rehab because I believe every one deserves the opportunity to thrive during and after their treatment.

Matt London, MPT
I have many years of experience in directing multi- disciplinary rehab teams and have managed cancer rehab clinics in Utah and New Mexico. I help patients achieve wellness and energy through creating individualized programs.